The House of Creativity is a project born out of a passion for creative excellence. Its creators — Sonakshi Sinha, Luv Sinha, and Kush Sinha — are a family synonymous with art, culture, and innovation. Three distinct, dynamic, and fiercely individualistic styles come together to form this unique collective.
Every form of visual expression has an important place in The House of Creativity. At the heart of this endeavour is a commitment to the Indian artistic community.
Tangerine is the brand's online marketing partner since July 2021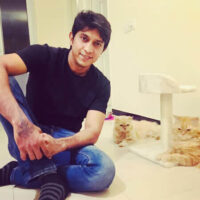 Co-Founder & Producer, Tryangles
It's Kajall's integrity and going that extra mile that has earned her the relationships. When she says something will get done, it does. She is definitely someone that you want on your team. Kajall, I am proud of you!