Ritu is passionate about the mystical sciences, such as tarot card reading, face-reading, numerology, graphology. She have been in this spiritual journey for the past 11 enlightening years and counting, guiding my family, clients, friends and students.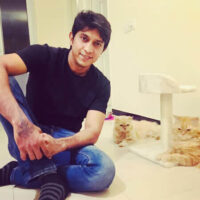 Co-Founder & Producer, Tryangles
It's Kajal's integrity and going that extra mile that has earned her the relationships. When she says something will get done, it does. She is definitely someone that you want on your team. Kajal, I am proud of you!