India's largest Dragon Fruit Growers, Maisha has their own farms in Kutch. Maisha Fruits deals in several other organic fruits as well and works very closely with the farmers helping them gain maximum for their produce.
Soon Maisha will be selling lot of food and cosmetic products made from Dragon Fruits.
Tangerine and Maisha's association took off in Sept 2021.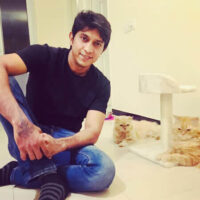 Co-Founder & Producer, Tryangles
It's Kajall's integrity and going that extra mile that has earned her the relationships. When she says something will get done, it does. She is definitely someone that you want on your team. Kajall, I am proud of you!