Kanchi is a brand that has evolved since the year 1999 and continues to focus on the extreme design for the Home Fashion Industry. Our design philosophy reflects on deep-rooted classics with contemporary elegance.
They curate Furniture & Accessories that are sourced from luxurious silks, velvets and other natural or blended fabrics; even the minute details are combined with high-quality precision to deliver a bespoke experience.
Tangerine and Kanchi joined hands in Jan 2022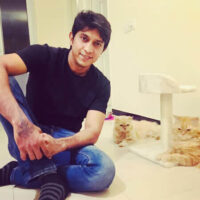 Co-Founder & Producer, Tryangles
It's Kajall's integrity and going that extra mile that has earned her the relationships. When she says something will get done, it does. She is definitely someone that you want on your team. Kajall, I am proud of you!